KHEL ANNUAL REPORT 2022
KINDNESS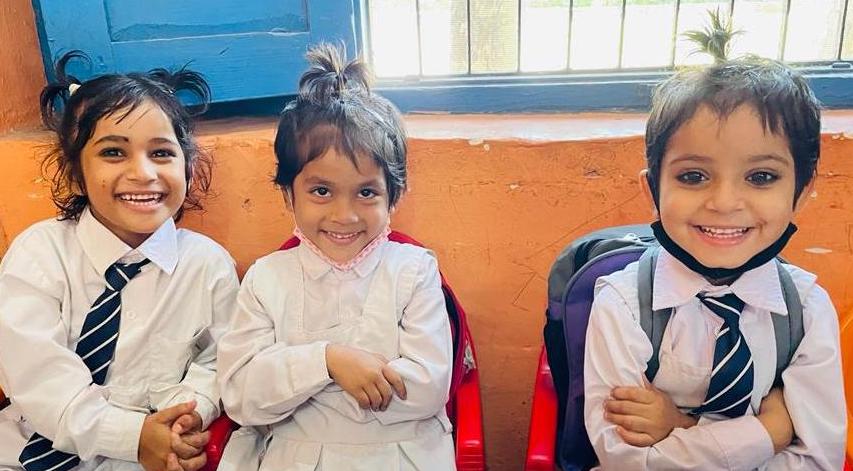 Use of Funds: KHEL has 24 employees and 4 professional consultants. We support 288 children from preschool through 8th grade with free and fee-subsidized tuition. The average tuition paid by parents per child is INR1,500 per year (US$18.14/€16.93). Most parents don't pay anything.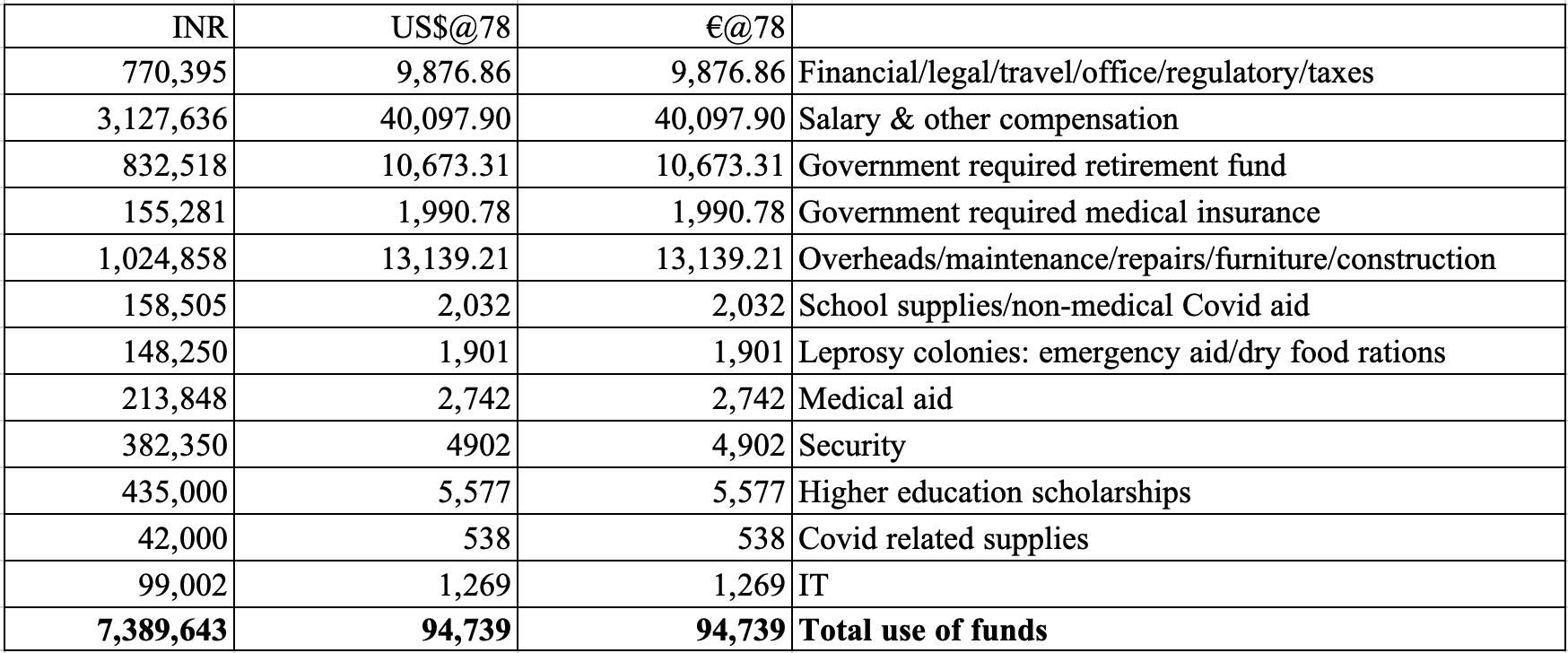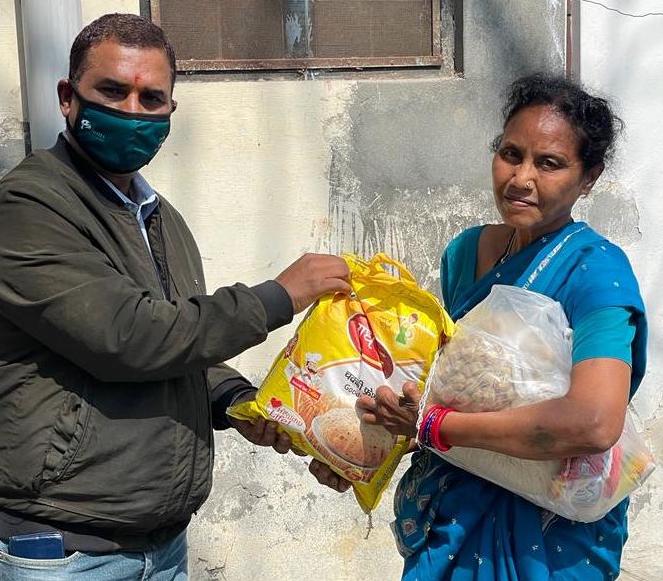 Staff Events: Bhagwat was promoted to LDA Manager, Ankita resigned to get married, Varun got married, and Pragya and Suman joined LDA as teachers. Renovations, Repairs, Required Upgrades: Upstairs classrooms, termite damage, electricals, floor tiles, new offices, new classroom, added doors for security, potable water, Covid compliant chairs and desks, inverter battery, biometric attendance register, and repairs and upgrades to our boys' bathroom. Community Events and Aid: Voter registration, voting, vaccinations camps, sports events, monthly meetings for women and children with local nurses, a party for our local sanitation engineers. We gave bulk food rations to 58 residents in 4 leprosy colonies. We provided funds for three cremations. Condolences: We lost very special people in 2022, all of whom will be deeply missed. Devaki, Sunil's mother, Lal Bahadur's father, and Manju's mother. USA Grants: Rebekka for music education for underprivileged girls and women; Saumya, a lifelong KHEL volunteer, for aid to refugees. Jerry H donated many, many Legos to a Title 1 school in Minnesota, USA.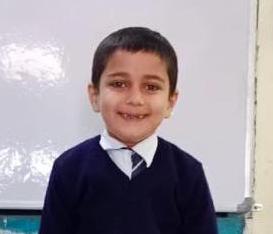 'Because of Covid-19, I didn't get to go to school before this. At first, I was scared to come to school. But I kept coming regularly and my teachers are loving and caring, and they didn't scold me. Also, I made friends. Now when there are holidays, I miss my friends and teachers. Now I love coming to school!' ~ Ifam, Kindergarten
HEALTH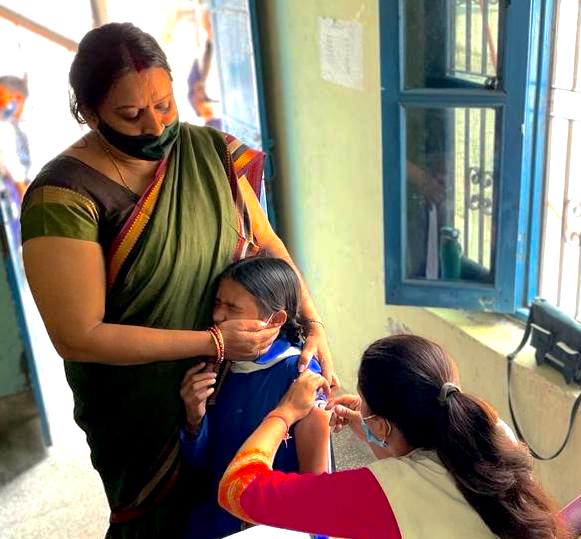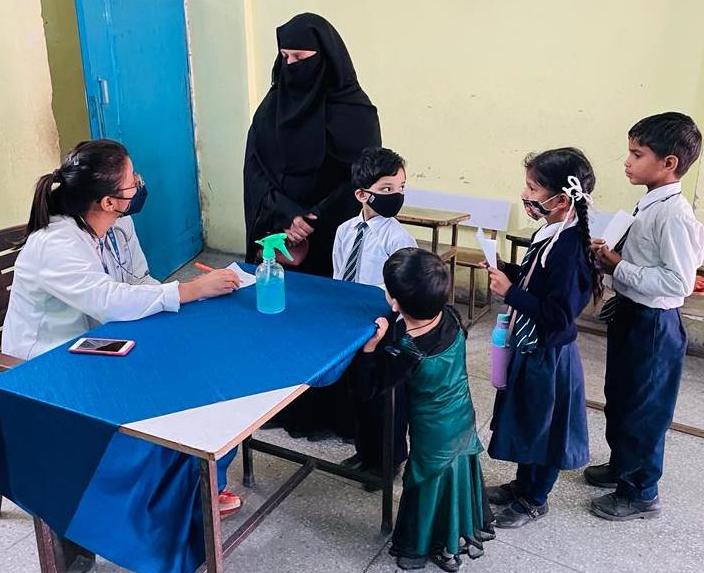 Health Events, Medical Camps, Aid: Beni and Bhagwat had Covid. They recovered, thanks to being vaccinated. Uttarakhand's Health Department held a free Covid -19 vaccination camp for children 12-15 years old. Forty-eight children were vaccinated. Our 6-8th grade teachers took part in an online class about menstrual health held by RDI. Raphael, a school for developmentally disabled children, held a TB awareness lecture. Brightlands School alumni sponsored a medical camp at LDA, staffed by Krishna Medical Centre. 137 people w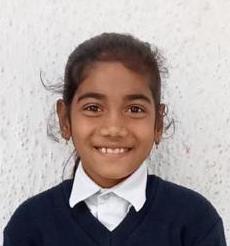 ere evaluated for health concerns. RDI held a medical camp for our staff and students. We provided supplemental nutrition and health supplies to our community.

'On our first day back to school, we saw the washroom had been renovated, the broken windows were fixed, and the broken benches were changed, and we were happy to sit on new benches. The most exciting part was to see notice boards installed in every class and our teachers put the name of the best student there every month. We all want our name to be on those boards!' ~ Kavya, 3rd grade
EDUCATION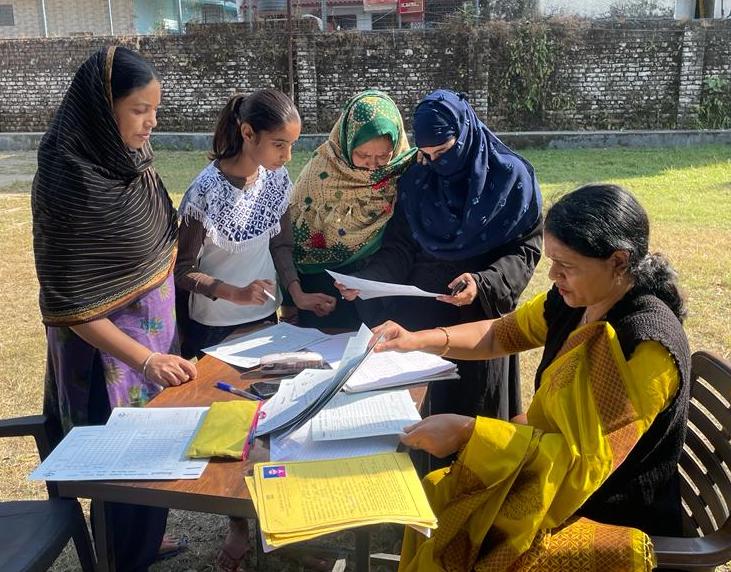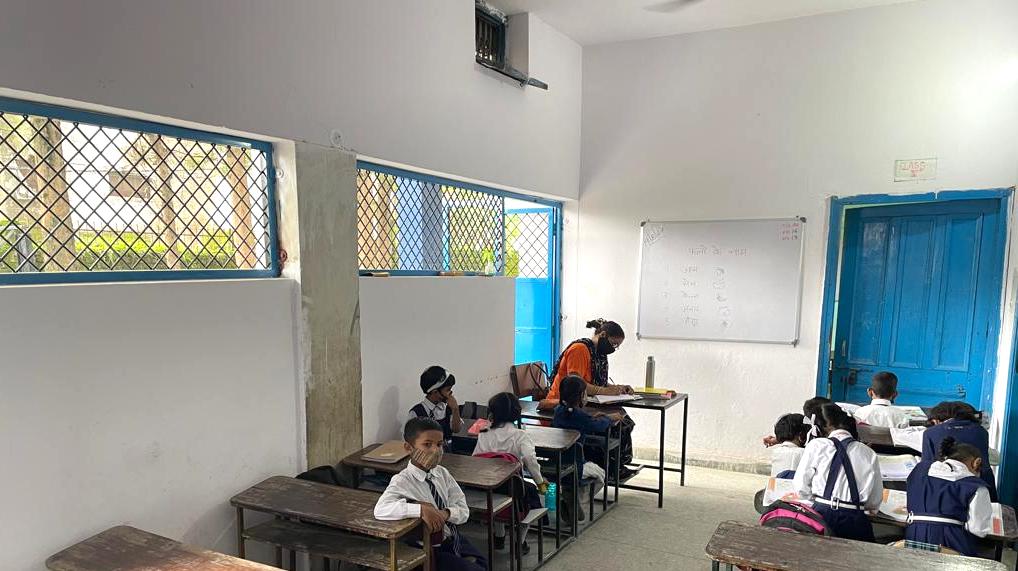 Educational Aid: We provide free and subsidized education to 288 students and supported 6 young adults in university and technical college. Brightlands alumni gave stationery to all our students. LDA Activities: General Knowledge competition, science project, and environmental education followed by tree and flower planting. Our teachers taught our older students basic first aid and helped them develop take home first aid kits. We organised a cleanliness drive with our senior students. Teachers: Our teachers have continuing education requirements. We help them as they need and offer them the use of internet and laptops at LDA. Our teachers and staff were chosen to host a national exam for the Diploma in Special Education.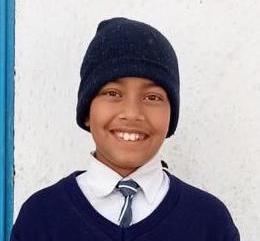 'I love all the changes to my school! Things like new furniture, painted classrooms, new white boards for our classrooms. We all especially like the white boards because it's much easier to see what our teachers are writing.' ~ Hemant, 5th grade


LAUGHTER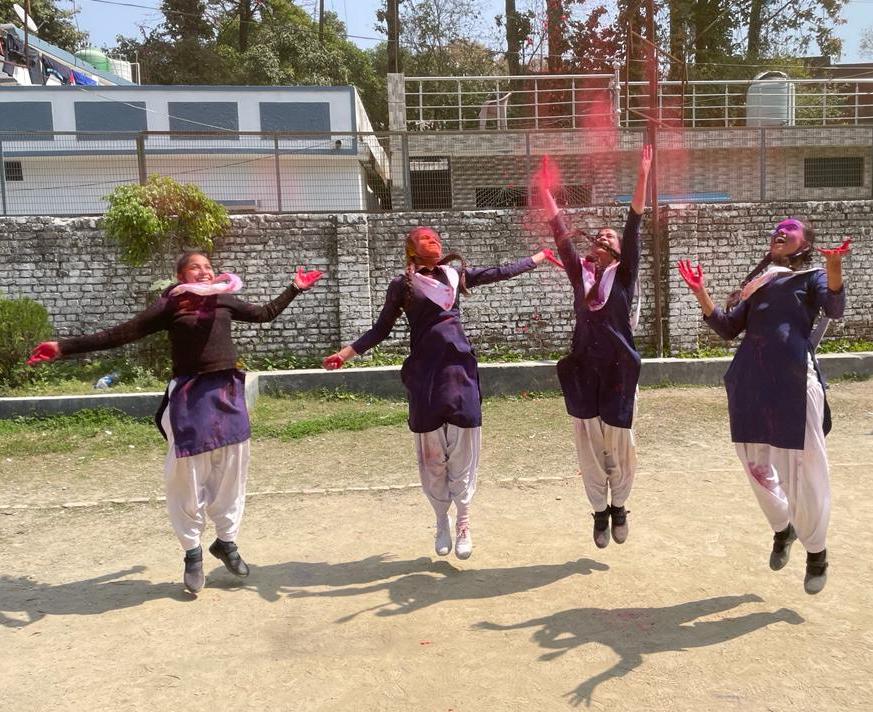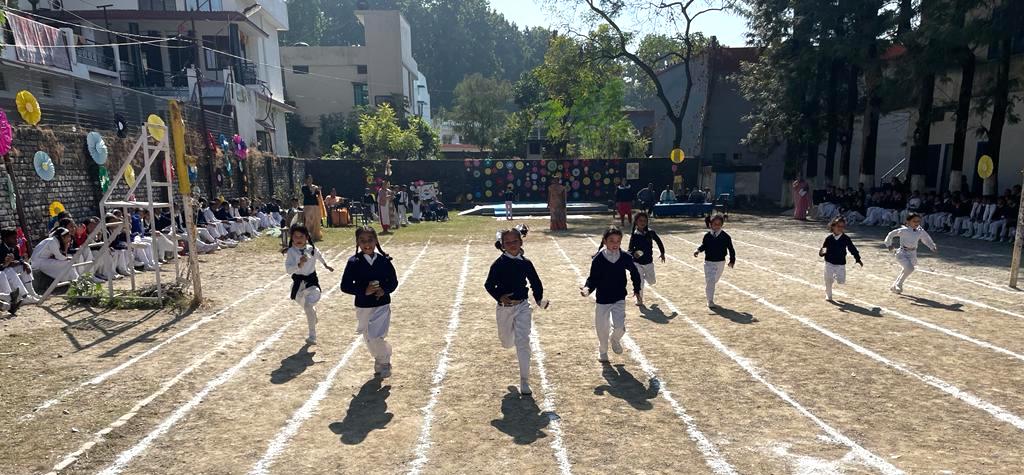 Celebrations, Commemorations, Other Activities: Republic Day, Rakhi, Holi, International Women's Day, World Health Day, Earth Day, World Malaria Day, Mothers' Day, Menstrual Hygiene Day, Independence Day, Harela Festival, Rakhi, World Photo Day, Phool Dei, Janmashtami, Gandhi Jayanti, Lal Bahadur Shastri Jayanti, Diwali, Teachers' Day, Sports Day, Children's Day, Christmas, Teej, and Karwa Chauth. Our older students accompanied 14 children from Raphael on a short trekking trip around Dehradun.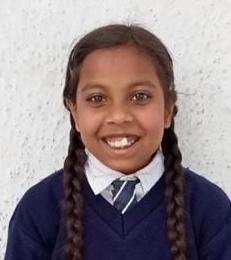 'When I returned to school, I was very excited to see the walls of our school plastered – it gave us a feeling of entering into a brand-new school. We saw a lot of changes like grills near the office and tile floor around it, making our building look really nice. One more upgrade which I liked the most was our stage in which we do dance programs and other activities has been modified and now it looks very good and smooth which we require for dancing.' ~ Misba 4th Grade


THANKS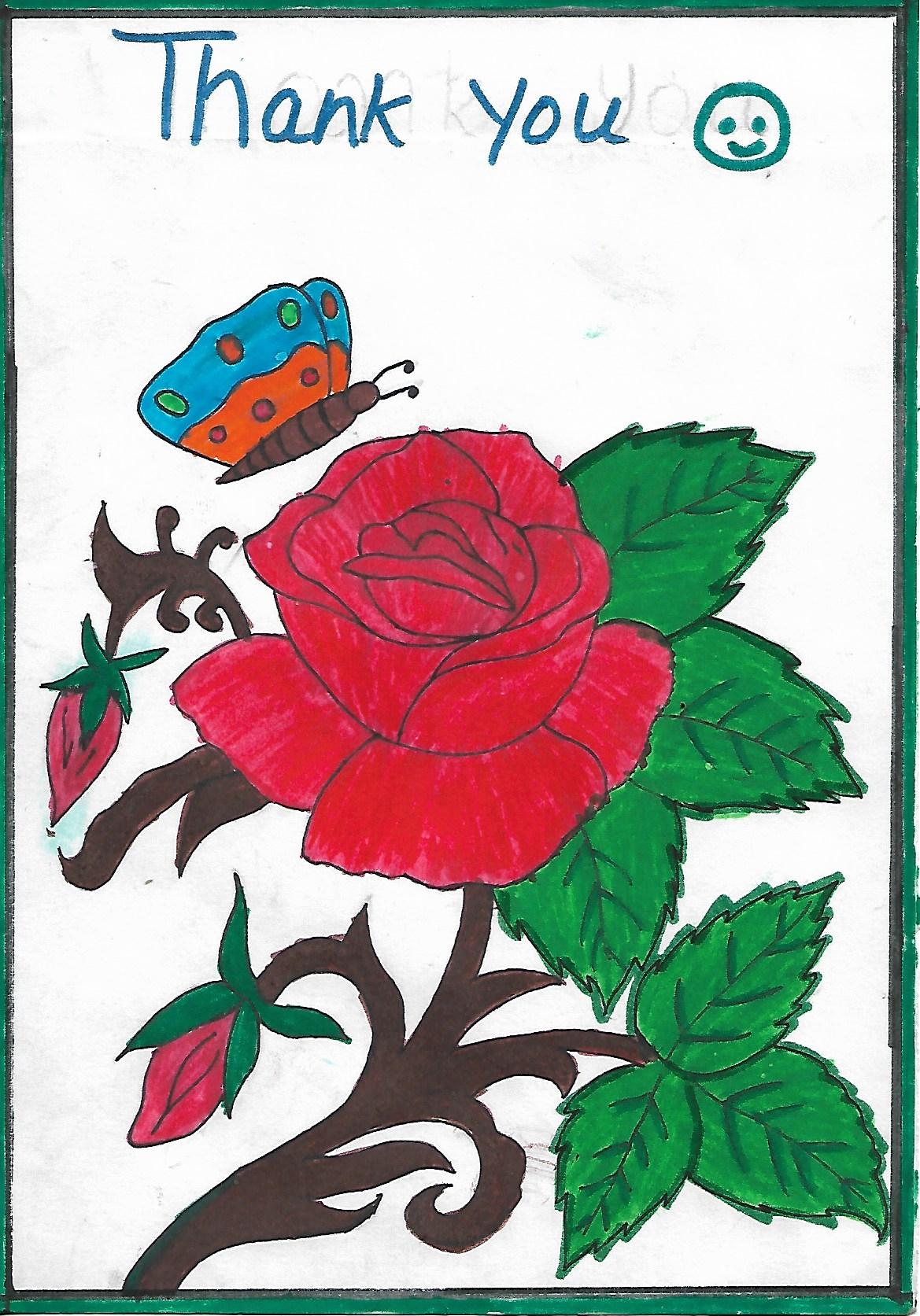 Thank you to our friends and visitors including Ganesha's Kinder (Swami Tat Sat and our German friends), our Italian friends in Florence and elsewhere in Italy, Randall, Jay, Frank, Joan, John P, John and Amy, Sudhanshu and Kelly, Mary T, Jerry H, KHEL's Boards in India and the US, City Councilors Kamli Bhatt Parshad and Haji Iliyas Ansari Parshad, Maithili and RDI/HIHT, Saumya and Urban, Rajender, Zakir, Mr. Hari O, Jitender, Saraswati and family, Brightlands alumni, and Mr. and Mrs. R. As always, thanks to KHEL staff, and Beni for shouldering an enormous burden and making it look easy.
Ammaji
has not been able to return to India; she inspires us from afar.