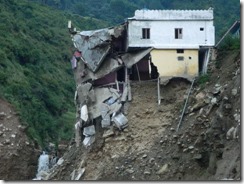 Mukesh, our Art and Music Teacher, lost so much during the recent disaster. A photo of the devastation in his village was in the local Dehradun paper. We asked permission from that publication to use the photo on our website and Facebook page and promised to give them a photo credit. At the height of this horrible disaster, they thought only of themselves and said no. Beni, KHEL's General Manager, decided to lend Mukesh KHEL's camera and gave him paid time off to go back to his village to document the disaster. Mukesh traveled through dangerous areas to bring us this report: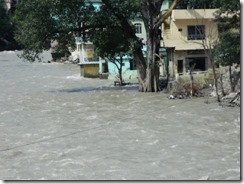 'My name is Mukesh Singh. I am the son of Mr. Gyan Singh of Village Ganga Nagar, local area Patwari Pshalidhar, Sub division Ukhimath and District Rudra Prayag. My family lives in the village of August Muni. I am a teacher at Lakshmi Devi Academy (LDA), KHEL's school for underserved children in Dehradun, Uttarakhand.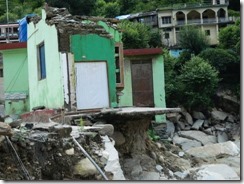 People from my area in the mountains need more basic living help, and basic food. It is about 180km (111 miles) from Dehradun, and about 20 km (12 miles) from Rudra Prayag to August Muni. It might not seem like a far distance, but with broken roads and mudslides, it is very dangerous.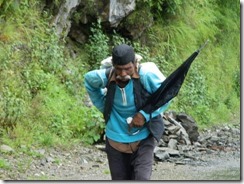 It was 16-17 June when we lost our home in Mandakini River, which comes from Kedarnath. In this flood my family's home and shops were all washed away, along with more than 30 other homes. Before this disaster we had 4 shops and a 6 room home; now we don't have even a single room. All the families who lost their homes are living in tents, renting rooms from some people who didn't lose their homes, or have been forced to leave the area completely and become migrants.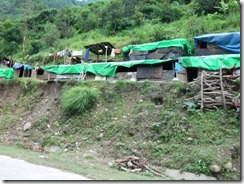 There were 8 people who are missing and finally they were declared dead. Even with some government help, these families are having a very hard time surviving; the government help isn't very much and they do not have the basic necessities for survival. They have lost their homes and relatives, and they have nowhere to live. The government and NGO's send food but most of it isn't making it up into the mountains, because the roads are impassable for any type of vehicles and most are also closed to foot traffic. Because all the roads are closed in this area, the people only have a few food stuffs such as wheat flour and rice. But, since most of the homes are gone and it is still raining, there is no place to store the dry rations, and there is no electricity, cooking gas or dry wood to cook with. The roads are destroyed so going to the areas where usually they can find firewood has also become impossible. In addition, the people need medicines, clothes and tents to live in. Very soon the weather will become cold.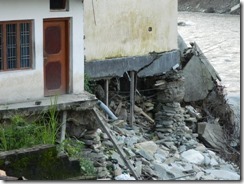 In our village there are 350 families and 35 are badly affected. The families who still have their homes and some food have been trying to help those who have lost everything; they have opened their homes and shared their food until they have none left. When the government and NGO's bring food, they will only give it to the people who lost their homes, so those good people who helped in the first place don't get anything, and they can't help anymore people and because of their generosity they, too, are now going hungry.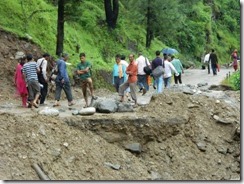 Children in these areas want to go back to school. The roads are badly damaged and dangerous, and it is a very big problem for the children.'