KHEL ANNUAL REPORT 2020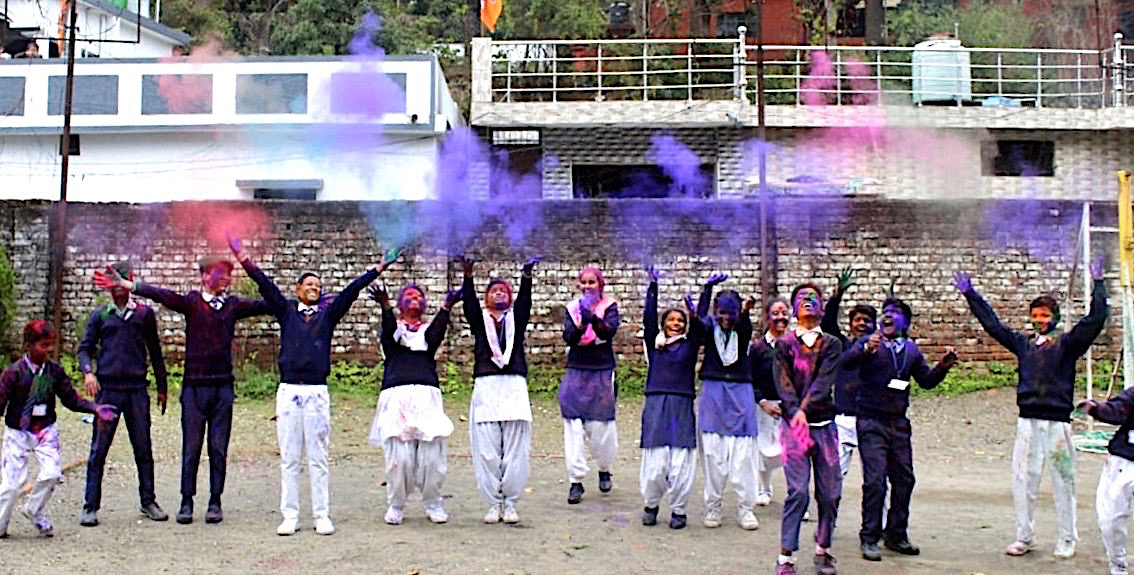 One photo cannot sum up 2020. Before and during the pandemic.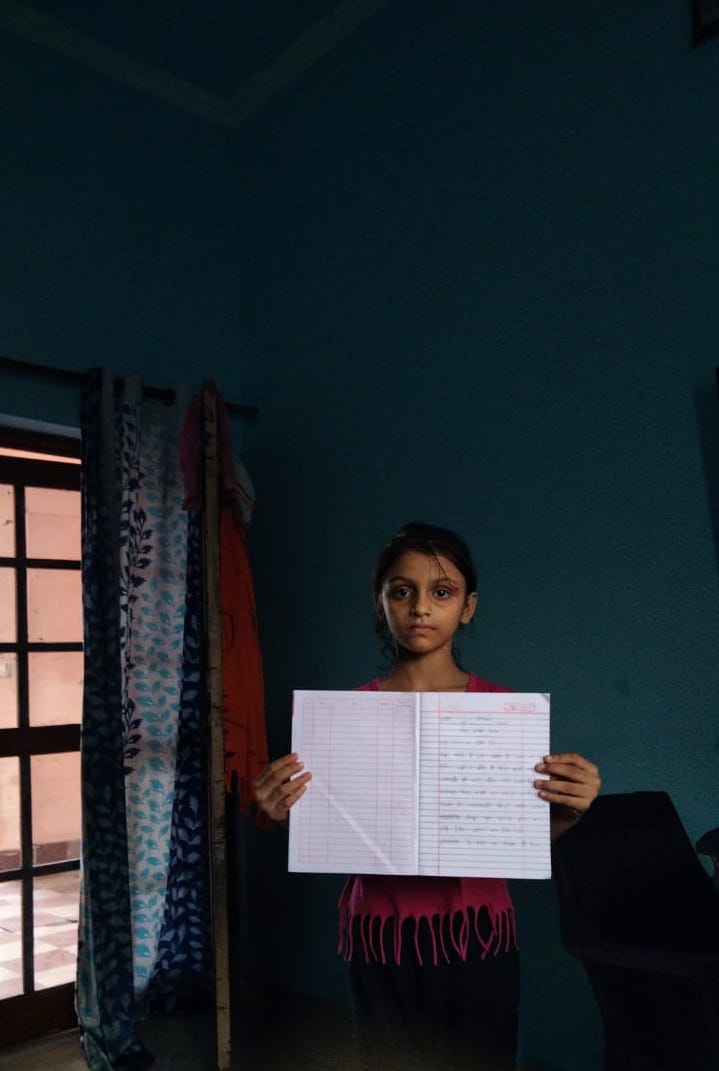 Let's be frank – we all could have done without the challenges of 2020. It was a difficult year and there were times when we couldn't reach the kids who had no phones, families were going hungry because we couldn't provide enough rations for everyone, and we couldn't hold necessary health clinics or do the activities our kids love. We were concerned about the 'soft' issues, too, such as the lack of socialization with peers and face-to-face learning, not seeing our kids on a daily basis which is how we know who needs extra nutrition or other aid, and even the emotional disconnect of not being able to see their smiling faces, first because everyone was locked down and then because of masks. Masks, of course, are a necessity and will continue for some time, but it was (and still is) hard on all of us.
Even though we often felt overwhelmed, 2020 had a seemingly monotonous yet stressful rhythm unbroken by children laughing, studying, and playing, and by the daily comings and goings at LDA that we've grown to take for granted and that we enjoy sharing with you. We all stayed home as much as we could. The teachers taught, the kids learned as best they could, and the managers made sure everyone had what they needed to do their jobs, study, and get through the year.
And we did get through it. KHEL is not only still standing, we're stronger than ever. We learned that we are a solid team – managers, teachers, other staff, volunteers, kids, families, and our community. We did what we always do – we kept going, kept reaching out, and kept educating kids. Our teachers stepped up to teach in new ways. Our parents helped their kids learn by also learning new skills such as how to take photos and communicate with teachers and other staff via smart and regular phones. Our managers kept everyone on the same page, often offering advice and comfort beyond the scope of professional relationships. In some areas where we were forced to innovate, we're in better shape than we've ever been.
Our children have always inspired us with their grit, resilience, and good humor in the face of often daunting challenges, but in 2020 they really stepped up. Kids who had smart and regular phones shared information across boundary walls and from flat roof to flat roof with their friends who had no phones, making it possible for more kids to keep learning. As the saying goes, it takes a village to raise a child, but until the pandemic, we had no idea that our kids would be instrumental in helping to raise each other.
KINDNESS 
Use of Funds: KHEL has 27 employees, most of whom are teachers and support staff, and 3 professional consultants – lawyer, bookkeeper, and auditor.
| | | | |
| --- | --- | --- | --- |
| INR | US$@70 | €@78 | |
| 658,658 | 9,409.40 | 8,444.33 | Financial, legal, travel, office expenses, regulatory |
| 2,554,584 | 36,494.06 | 32,751.08 | Salary & other compensation |
| 700,716 | 10,010.23 | 8,983.54 | Government required retirement fund |
| 150,655 | 2,152.21 | 1,931.47 | Government required medical insurance |
| 287,500 | 4,107.14 | 3,685.90 | Government required security system/fire safety construction |
| 248,564 | 3,550.91 | 3,186.72 | Overheads, maintenance, repairs |
| 758,000 | 10,828.57 | 9,717.95 | Construction |
| 958,421 | 13,691.73 | 12,287.45 | School supplies, other aid |
| 82,500 | 1,178.57 | 1,057.69 | Leprosy colonies: emergency & medical aid, dry food rations |
| 28,000 | 400.00 | 358.97 | Medical aid |
| 260,000 | 3,714.29 | 3,333.33 | Security |
| 232,400 | 3,320.00 | 2,979.49 | Scholarships |
| 92,500 | 1,321.43 | 1,185.90 | Coronavirus related aid, equipment, & supplies |
| 262,000 | 3,742.86 | 3,358.97 | IT |
| 7,274,498 | 103,921 | 93,263 | Total KHEL/LDA expenses |
Community Aid: We distributed masks and hand sanitiser to our community's sanitation engineers and gave them cash so they could purchase gloves. We also gave masks to our staff and to members of the community who would need to continue working outside their homes. 34 families were given rations and 14 people were assisted with cash so they could purchase what they needed for their families. KHEL's friend, Sudesh, worked with shop owners to collect funds and distributed 100 ration and supplies to those in need. KHEL helped his efforts with a financial contribution. KHEL contributed to two government aid programs. The government used the grounds at LDA to distribute 150 rations kits to our community.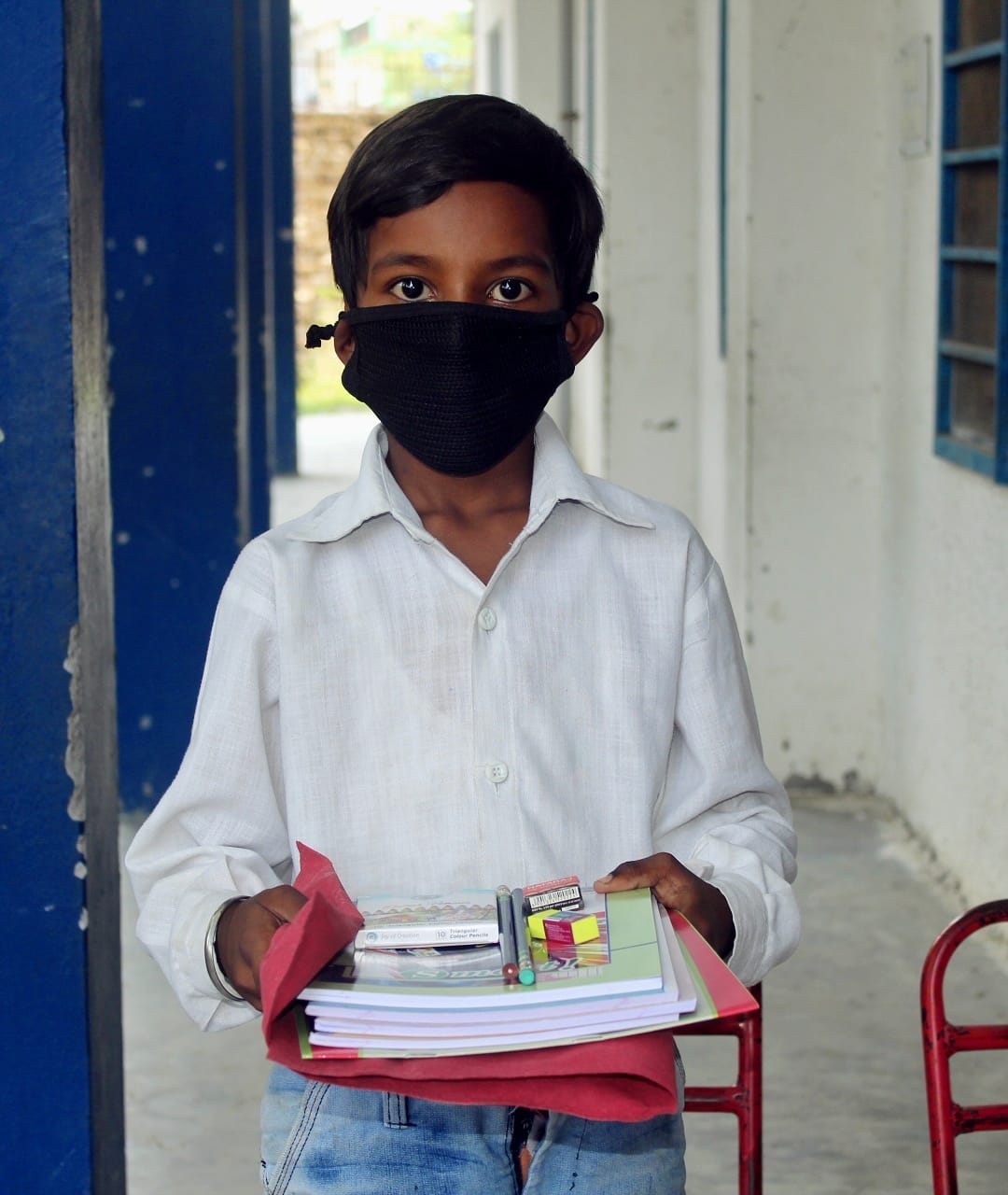 Educational Aid: Lock downs began just as the school year was ending, making it impossible for parents to buy the supplies their kids needed for school. For weeks everyone was out of work so even when it became possible to go into the market, parents had no funds for school supplies. One of our former students, Suman, started a stationery store our community in 2019, so we purchased school supplies from her. This helped our community by making sure their kids had the supplies they needed to study and by giving our business to a local supplier.
Leprosy Colonies: We supplied rations to 88 people at Rotary, Shanti, Navjeevan Gram, and Indresh leprosy colonies. Prior to the lock downs we took our 7th class students to Shanti Kusth so that they could personally distribute fruits and snacks for #SocialJusticeDay.
IT Upgrades: Between our friends from Germany and one of our Board members, we acquired 12 laptops. We set up the necessary IT equipment at LDA, including a high-speed internet connection and security.
Construction: In 2019, funds were raised specifically for construction. We completed several major and many smaller projects, some of which were government requirements: installation of water tanks on the roof for fire safety, raising the height of our gate, installing underground septic and water tanks, rebuilding, repairing, and raising the height of many of our boundary walls, and adding seating along the base of one boundary wall.
Click here to read our full construction report.
Click here to see our construction video.
Condolences and Congratulations: We lost a few community members to illnesses and natural causes, but only one to Covid. * Rajeshwari's daughter, Renu, was married – we wish the new couple congratulations! * Raghubir became a grandfather, and we are pleased to welcome Nutan. * Shalini, KHEL's Co-Founders' granddaughter and a lifetime KHEL volunteer, married her fiancé, Jared, who has also volunteered at KHEL. We wish them both a lifetime of happiness!
HEALTH
Pre-pandemic, 223 students were given de-worming tablets. De-worming is a government initiative implemented by our local ASHA's (Accredited Social Health Activist – a division of the local government focused on women's and children's health). Intestinal parasites can lead to anemia, malnutrition, impaired mental, physical, and cognitive development, and reduced school participation, so this program is an essential part of KHEL's health initiative. Just before going into lock down, we held an educational session at LDA for our older students regarding Coronavirus.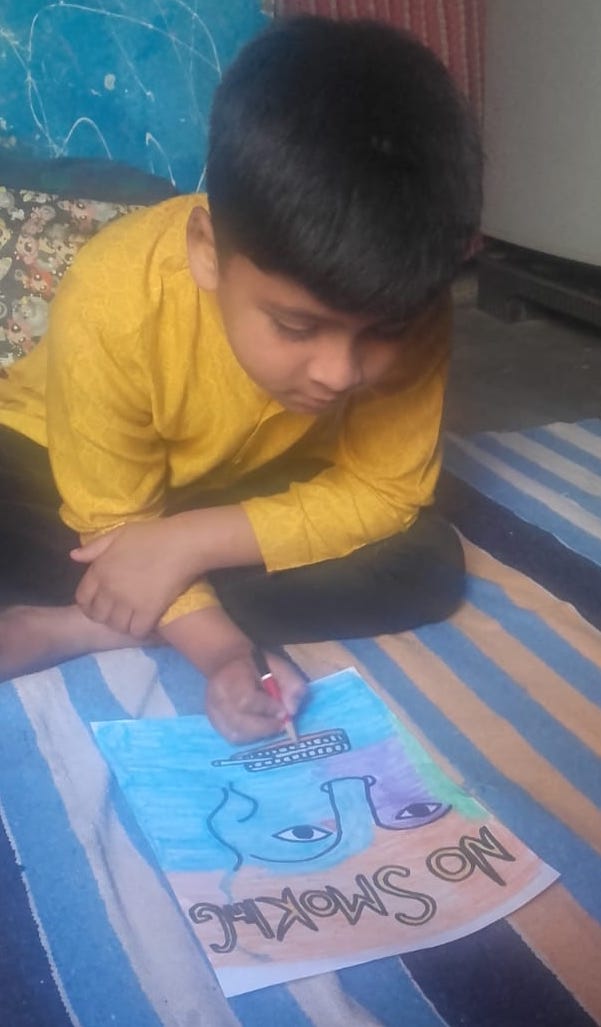 During the pandemic, we couldn't have the medical, dental, eye, and mental health clinics we usually have, so we focused on regularly reminding our kids to stay home, wear masks, and wash their hands frequently. To make this fun, we held several art competitions about health to keep them thinking about ways to stay healthy. * Varun, our Yoga instructor, continued to teach from his farming community where he was quarantining with his family, helping our kids to stay physically active while stuck at home.